text.skipToContent
text.skipToNavigation
DRIVE SYSTEM
What's the difference between belt and chain drive garage door openers?
In most standard garage door openers, a motor drives a trolley along a track, either pulling the door open or pushing it closed. These two main drive systems control how the motor moves the trolley.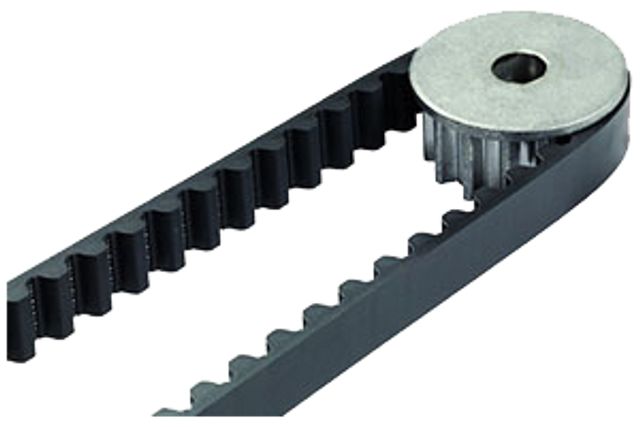 BELT DRIVE
How It Works:
Uses a steel-reinforced rubber belt.
Advantages:
Ultra-quiet, smooth operation.
Ideal for garages next to bedrooms.
CHAIN DRIVE
How It Works:
Uses a heavy-duty, bicycle-like chain.
Advantages:
Durable, dependable operation.
Budget-friendly.
Great for standard aluminum doors.
LIFT POWER
How much lift power do I need?
In all openers, the motor supplies the power to raise and lower the door. Higher lifting power, or horsepower equivalent, means the motor doesn't have to work as hard and will typically last longer.
MAX Lift Power
Equivalent to 1 1/4 HPS*
Ideal for:
Areas with extreme weather conditions.
Heavier or one-piece doors.
PLUS Lift Power
Equivalent to 3/4 HPS*
Ideal for:
Heavily used garages.
Homes with multiple drivers.
Preventing wear and tear.
MED Lift Power
Equivalent to 1/2 HPS*
Ideal for:
Sectional aluminum doors,
Standard durability.
*For comparison purposes only; lift capacity similar to 1-1/4 or 3/4 horsepower AC motor. Lift capacity of DC motors is typically not measured in horsepower.
SMART GARAGE
How do I control my garage door with my smartphone?
If you want a smart garage, look for built-in Wi-Fi®. This connects the opener to your home network, enabling smartphone control.
Then, all you need is the myQ® App to:
Receive real-time activity alerts.
Open and close your garage door.
Set schedules to close your garage door or turn lamps on/off.
Sync with your home's other smart devices and platforms.
SEVERE WEATHER CONDITIONS
How can I open my garage door when the power is out?
If your area experiences severe weather, look for garage door openers with battery backup. Keeps the opener running when the power is down.Select models include Battery Backup, while a few others give you the option to add it, so you'll be able to get in and out of the garage no matter what.
Which opener is Right for Me?
Find the right garage door opener
We have garage door openers with features such as smartphone control, ultra-bright LED lighting, battery back-up, auto-locking deadbolt, belt drive, chain drive, and even wall mounted garage door openers.
Not sure which opener is right for you?
The Garage Door Opener Selector Tool can help you choose!
GET THE JOB DONE
DIY tips for simpler, faster garage door opener installations.
TOOL LIST:
Here's a handy list of the most commonly used tools needed for a garage door opener installation.
DOWNLOAD THE TOOL LIST GRAPHIC
AVERAGE TIME REQUIRED
2+ hours, depending on your skill level
THE PRE-INSTALLATION CHECKLIST
3 easy things you can do to prepare:
1. Check your Wi-Fi signal in the garage. To connect a smart garage door opener to your home network, it needs to be within Wi-Fi range.
2. Watch a how-to video or two. Let our experts walk you through the basics of an install, step by step.
3. Clear your workspace. Move vehicles and objects out of the installation area, at least 10 feet from the front and the sides.